10 FAQs To Ask While Applying For A Car Loan
Are you looking to purchase a car? There are various financing options available in the market that can help you get your dream car without any hassles. If you are looking to clear your doubts related to the same, This blog covers 10 FAQs that you need to ask while applying for a car loan.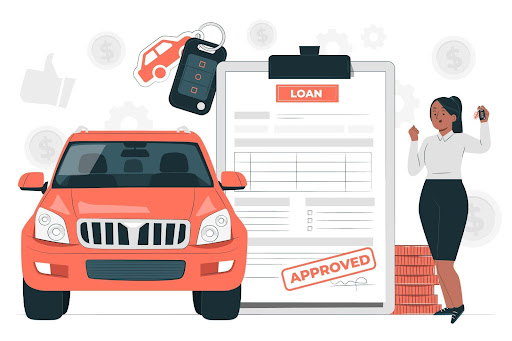 Owning a car is an important milestone in your life. You look at the brand, features, mileage, etc. along with the price of the car before finalizing any of the models. The car can be bought at the second-hand car market (used segment) or a new car from a dealership network. Further, a Car can be bought through self means of finance or through a loan to meet your financial requirements. Getting a car loan includes a lot of steps and procedures, so you may have a lot of questions and doubts going ahead further with it.
10 FAQs to Ask While Applying for a Car Loan
Here are 10 FAQs that you should ask while applying for a car loan:
How much finance can I get for a new car?
Banks and NBFCs often cover 80% to 90% of the car's original retail value depending upon the OEM and model of the car. Further, bank and NBFCs covers 80% of the value quoted in the valuation report done by third party/bank/NBFC in the used car segment. The remaining sum, which includes the balance of the car's price, registration fees for road taxes, and other similar expenses, must be paid out of your pocket. So you need to check how much finance you can get from a certain bank or NBFC.
How long is the Loan Period?
Most lenders offer car loans with terms between 3 and 5 years. The tenure may, however, occasionally be increased by the insurer to a total of 8 years. Since cars devalue over time and you might have to pay more than the car was originally worth, you must pay off the loan as soon as possible. A longer tenure is another way to lower your EMIs and even interest rates.
What is the Rate of Interest? 
The rate of Interest for the financing of a new car ranges from 8.00%-16.00% depending upon the customer profile (salaried/self-employed), car model, etc. Further, ROI ranges from 14.00%-22.00% depending upon the customer profile, condition of the vehicle, age of the vehicle, etc.  Furthermore, it will be influenced by variables, including the loan's value, the credit score of customers, and other essential factors. Processing fees and other charges which need to be paid upfront are also there.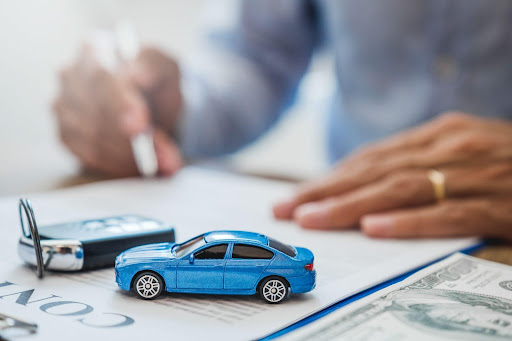 What kinds of interest rates are there? 
Interest rates are available in two forms: fixed rates and floating rates. When the interest rate is fixed, you must make the same monthly payment throughout the loan's term; however, when the interest rate is varied, your EMIs will change based on the fluctuating interest rate and the various economic conditions in effect once.
How long will it take to process the car loan?
The bank will likely process your application in at least one week. Following a comprehensive background check, the loan amount will be disbursed as part of the transaction. It may also take longer if your documents are not clear.
Is a deposit required to obtain car financing?
No, in some cases where the financiers are not comfortable in lending and require extra cushion to lend, they may ask for a deposit as cash collateral. However, in a general scenario, no cash collateral is required to obtain car financing.
What is the EMI cycle?
Your due date or EMI cycle is entirely up to you. In some cases, the banks/NBFC may give you suggested dates and you can choose one out of them.
What are the possibilities that your application form will be denied? 
The following are some reasons the bank can reject your loan application: 
Poor credit score 

Improper KYCs

Any historical payment defaults 

Inconsistencies in the salary statement

Low fixed-income obligation ratio or income-to-installment ratio 

An issue with your background check 

Error in your Application Form

Unclear documentation
In these situations, the lender will give you a letter detailing why your application was denied. You can alter your request and submit it once more if you want to reapply for the loan.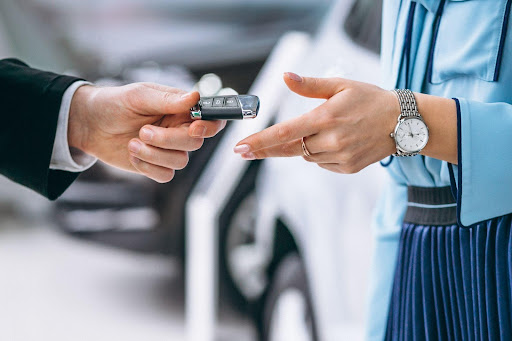 What may occur if you fail to make your EMI payment?
Most banks/NBFCs take it seriously in cases of default. Lenders may repossess your vehicle and sell it in the market to recover their money. If there are genuine issues like medical conditions due to which EMI got delayed then lenders also understand the same and give time to make payments of due EMIs. Additionally, missing an EMI payment can lower your credit score going forward.
Can you obtain a loan to purchase a used car?
Banks/NBFC do offer loans for used car purchases, but they have higher interest rates depending upon vehicle condition and age of vehicle. 
Conclusion
A car loan is something that comes to the rescue when you want to buy a new or used car. Since car loans may involve processes, you need to be ready and clear with the documentation required to deliver what is expected from a bank or NBFC. Hope these FAQs have helped you clear all your doubts.