Customer Data Privacy And Information Security
Customer data privacy is a top concern for everyone, whether regulatory agencies, banks, or private institutions, The breaches of data privacy and information security may affect individuals/companies in a serious way. Therefore, the security of customer data needs to be given the utmost priority. This blog will discuss the various factors related to customer data privacy and IT for one and all.
Digital Banking has attained good progress, due to which there is a higher adaption of digital modes for performing banking or carrying out monetary transactions. From basic financial services to other benefits, financial institutions are offering everything to individuals to make financial services easy for them. 
With this increase in the use of technology comes an increased risk of cyber threats and Customer Data Privacy. To solve such challenges, financial institutions or organizations dealing with the personal information of individuals, like banks and NBFCs, can take various measures to improve their cybersecurity while ensuring critical aspects related to the importance of data privacy. Cybersecurity is an ongoing process, and both people and organizations need to be vigilant to protect themselves from the ever-evolving threat of cybercrime.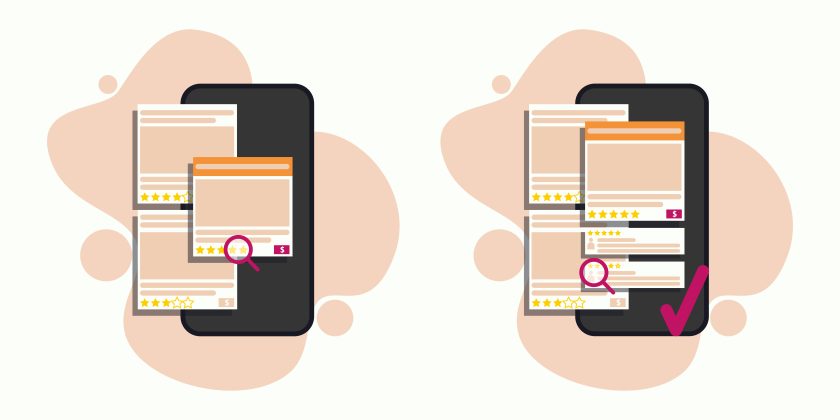 Protecting Sensitive Information in IT
The purpose of information security is to restrict access to sensitive information to only legitimate users so that data cannot be read or compromised without proper authorization. financial companies or entities storing user data must have a board-approved information security policy with the following basic aspects to ensure Customer Data Privacy:
Confidentiality of Personal information:

This is an integral aspect of allowing access to information through a secured route to ensure that data doesn't get compromised thus ensuring Customer Data Privacy in all possible ways.

The integrity of Data:

the protection of data is of paramount importance, and the integrity of data refers to the fact that there shall be no modification happening without the proper authentication process.

Availability:

The data should be available for the consumers while enabling them to access it whenever they need it.

Authenticity:

It ensures that data, communication, and transaction should be genuine in terms of security purposes to ensure optimum Customer Data Privacy.
Solid Framework for Information Security – How IT Act 200 Ensures Data Privacy
IT provides a foundational framework for digital transactions across various domains. Be it an ecommerce platform or any other financial service, there are some clauses laid down by this framework concerning the growing security threats to protect the country's people from misuse of their personal identity and information through any means. It includes various aspects, such as:
Right to Claim for Compensation:

Any individual who has suffered losses as a result of a data breach has the right to ask for compensation from the organization responsible for it. The organization has to compensate for financial losses that occurred due to the negligence of the organization.
Ensuring Confidentiality of Information of Users:

The organizations need to take care that the personal identity of the user shall be kept confidential. It includes implementing reasonable security practices to protect data from any kind of unauthorized access or misuse.

Data Breach & Data Compromise is a Punishable Offence:

Under the IT Act 2000, any person who is involved in getting unauthorized data access can be imprisoned or imposed a fine under the law. This provision is intended to protect against data theft and unauthorized access to financial information.
How Consumers Can Be Vigilant to Protect Personal Financial Data?
It is the role of both the consumer and the organization to ensure the best practices related to Data Privacy. As a vigilant consumer, you should look forward to some crucial aspects to ensure that your personal data doesn't get compromised:
Use strong, unique passwords

: Use a different password for each of your accounts, and make sure that your passwords are strong and not very easy to guess. Use a combination of upper and lower case letters, numbers, and special characters. Avoid using personal information (such as your name or date of birth) or any hints in your passwords.

Check How Your Financial Information is Getting Stored:

Whenever performing any transaction on a digital platform, it is crucial to ensure that your credit card or debit card information is not getting saved in any unauthorized manner.

Enable two-factor authentication:

This adds an extra layer of security to your accounts by requiring you to enter a code sent to your phone or email in addition to your password when logging in. You can use this in digital wallets, card transactions, and net banking.

Ensure that the transaction channel is secured:

While performing transactions, it is crucial to look out for HTTPS in the URL and padlock icon in the browser to ensure that the payment gateway you are using is authorized and you are performing transactions safely.
Customer Data Privacy – Why is it an Integral Part?
In recent years, customer data privacy has become an increasingly important issue for consumers and organizations dealing with digital platforms. The growth of the internet and digital technologies has made it easier for NBFCs, Banks, and other entities to collect and store large amounts of data, including sensitive personal information. This has led to concerns about how this data is used and shared and whether consumers can control how their data is used.
Every organization is subject to data protection laws and regulations, which vary from country to country. In general, these laws and regulations require organizations to take steps to protect the personal data of their customers and ensure that it is used in a fair and transparent way. In addition, many organizations have implemented their own policies and procedures to protect customer data which adhere to the provision of the IT Act 2022.
Customer data privacy is an important consideration for businesses when they are developing new products and services intended for digital use. They need to ensure that personal data is collected and used in a way that is compliant with data protection laws and that customers are aware of how their data will be used.